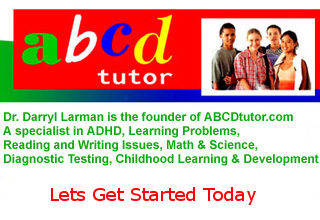 South Palm Beach County, Broward County, North Dade County Reading and Comprehension Tutoring Services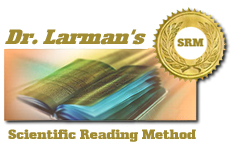 S.R.M. - Scientific Reading Method
©2004 By Dr. D. Larman
South Palm Beach County, Broward County, North Dade County, Florida students who will participate in Dr. Larmanís S.R.M. program (including the gifted students) will improve significantly in their reading and language and their scores will go up, we guarantee it. The success of Dr. Larmanís Scientific Reading Method has been demonstrated to be effective by the thousands of students that have gone through the program.
Most importantly, Dr. Larmanís methods of instruction are based on scientific research! Instructors at The Broward and Palm Beach County ABCD Tutor are certified by Dr. Larman to be effective S.R.M. teachers. Dr. Larmanís S.R.M. boosts childrenís language and literacy skills and builds their confidence and self-esteem! Our goal is to help improve the educational futures of all children across America.
What S.R.M. Means to Your Child
Dr. Larmanís Scientific Reading Method (S.R.M.) is based on scientific research and the scientific method. What this means is that all instructors at ABCD Tutor uses methods and materials that have been proven to be successful. The methods we use raise childrenís reading levels and reading scores and builds childrenís confidence and self-esteem. Scientific reinforcement techniques are used in every lesson.
Instructors follow a special Prescription for Learning that is written by a certified ABDC Tutor Director. The directors have been certified by Dr. Larman to write a Prescription for Learning. The Prescription for Learning has the instructional reading grade level of the student and lists the methods and materials to be used with each student in a one-teacher one-student instructional setting.
Students are instructed in the following areas:
Standardized Reading
Reading Comprehension
Spelling, Impress Reading
Reading Tracking System
Dr. Larmanís Phonics Program
Dr. Larmanís Reading Comprehension Stories
Whole Word Approach
Site Words
Writing Skills
Test Taking Skills
Study Skills and Organizational Skills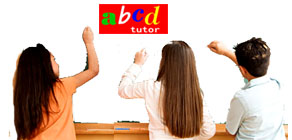 Dr. Larmanís Scientific Reading Method (S.R.M.) is the culmination of over four decades of hands on teaching in the classrooms of America. Dr. Larmanís research, which can be found in the Library of Congress in Washington D.C., proves that his methods of instruction raise childrenís levels and scores on standardized tests.
Dr. Larman's has proven, using the scientific method, that his methods not only raise children's standardized test scores, but his methods raise children's I.Q. scores!
Call Dr. Larman Today!