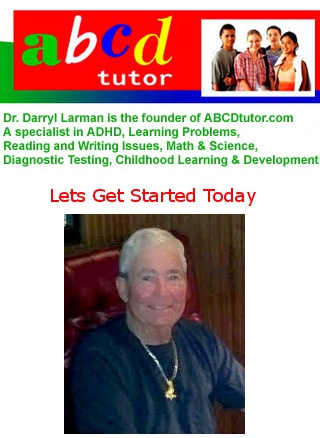 Evaluations and Diagnostic Testing by Dr. Larman, Specialist and Court Appointed Expert
Call Dr. Larman for an evaluation of your child, at prices you can afford! Then, move your son or daughter to the best tutorial and confidence building program you can image!

Lowest Fees for 1-on-1 Tutoring!
Any Subject! Any Grade!
Experienced tutors with Advanced Degrees. We specialize in students with ADD ADHD Learning Problems, Dyslexia, Discalcula and Loss of Confidence Repairs.
Pay As You Go for Tutoring
No Tutoring Contracts
Reasonable Tutoring Rates
Make Your Child a Winner Now!
Truths About Our Program



1. Lowest fee

2. Guarantee!

3. Tutors selected by Dr. Larman

4. Dr. Larman's Research

CLICK HERE
to SEE MORE
Dr. Darryl Larman Tutoring Service in North Miami Beach, Aventura and Hallandale

Offering Quality 1 on 1 Tutoring by specially trained tutors and instructors for improved reading, writing and math. Our program builds confidence that will last a lifetime. Every tutor selected for you or your son or daughter has been trained personally by Dr. Darryl Larman. This is how you know you have the best instruction for your son or daughter.

Don't just tell your son or daughter to get good grades, call Doc Darryl today!

We tutor all of North Dade County with our 1-on-1 tutoring service. North Miami Beach, Aventura and Hallandale

Dr. Darryl Larman has decades of tutoring experience and knowledge in Florida.

His student assessment skills and training have made him a leader in identifying academic stumbling blocks and physical and mental hurdles to success.

In Aventura and North Miami.

His proven tutoring, test prep and learning products have been highly successful in improving students of all levels in improved test score, increased grade point averages and most importantly confidence.
We Are Proud to be a Locally Owned Company That You Can Trust!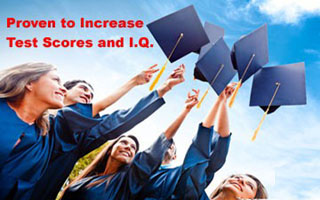 For the last 40 years we have tutored thousands of students, at all levels, throughout Florida. We also specialize in education of students with mild and moderate Autism and Asperger's Syndrome.
Thousands of North Miami Beach, Aventura and Hallandale elementary school students can benefit from tutoring from Dr. Darryl Larman's ABCD Tutor. Our one-on-one approach and affordable rates make us the best choice for your child's success!
ABCD Tutor specializes in reading, writing, math, study and organization skills, algebra, geometry, physics, calculus and chemistry.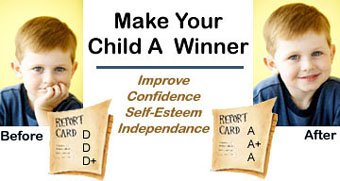 Dr. Darryl Larman's methods have been developed and tested for success over the past 30 years with students of all ages in the Public Schools and the Private Schools.
Dr. Darryl Larman is an experienced expert in Reading Problems, Learning Problems and Intelligence. Your child is guaranteed to improve with Dr. Darryl Larman's Reading Programs, Writing Programs, Math Programs and Learning techniques that can be compared to none.
Don't waste your time with any tutor, when you can get the best for your son or daughter, at prices that you can afford from ABCD Tutor. All of Dr. Darryl Larman's instructors are specially trained by Dr. Darryl Larman and the instructors use special methods and materials.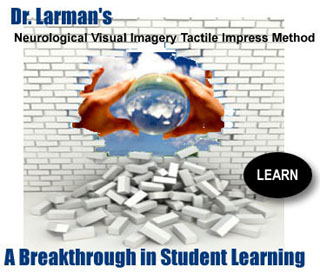 Important Scientific Breakthrough in Students Learning
Dr. Darryl Larman has developed a method of instructing students that opens the windows and doors of learning for all students that are having problems in learning!

Amazing results, practically overnight! Dr. Darryl Larman's Reading, Math and Writing Programs are guaranteed!


From young teacher to military duty to grad school to patented inventor to researcher Dr. Darryl Larman has proven his methods work.

Dr. Larman was instrumental in developing the first Doctrate Program in Special Education at University of San Diego - READ LETTER




CLICK the ARROW to LEARN MORE

Early in his career, Dr. Darryl Larman was voted
"Most Outstanding Young Man in America"
along with Dr. Martin Luther King, Jr. and President John F. Kennedy.
Speciality Programs for North Miami Beach, Aventura and Hallandale.
Most experts, now, believe that the best way of helping dyslexic children is to provide them with individual, one-on-one professional reading instruction aimed at reinforcing both whole-word identification and tic decoding skills, as well as a customized reading comprehension program, designed to meet the individual needs of every student! Our program is one-on-one and individualized for each student.

A culmination of over four decades of hands on teaching in the classrooms of America. Dr. Darryl Larmanís research, which can be found in the Library of Congress in Washington D.C., proves that his methods of instruction raise childrenís reading levels. Students who participate in Dr. Darryl Larmanís S.R.M. program (including the gifted students) will improve significantly in their reading and language and their scores will go up, we guarantee it.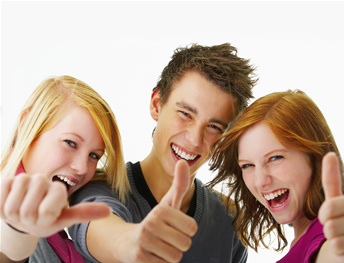 REMEMBER
Pay As You Go for Tutoring
No Tutoring Contracts
Reasonable Tutoring Rates
Do you think you have what it takes to be a Professional Part Time Tutor?
Tutoring Jobs for Qualified Applicants.
College Degree and Masters Degree and PHD applicants for a great future!
Training by Dr. Darryl Larman, nationally recocognized expert in the field of Learning and Methods and Materials. We build confidence during every tutoring lesson. Learn from the best and have a career that helps students become successful confident students in school and life.
We are looking for tutors in North Miami Beach, Aventura and Hallandale.
Retired engineers welcome. Help make a difference in student's lives, join our team, for part time tutoring positions contact Dr. Darryl Larman, Owner and Director and Nationally Recognized Expert, Childhood Learning and Development.
Math, Science, Reading, Writing, Spanish and English
Grade Levels are Elementary School, Middle School and High School
For more information about tutoring jobs in North Miami Beach, Aventura and Hallandale go to North Miami Beach, Aventura and Hallandale Tutoring Jobs