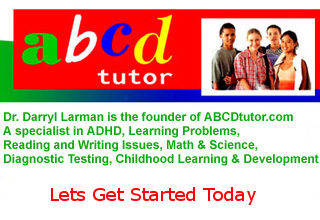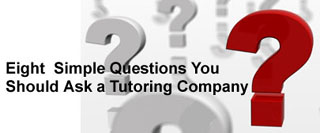 What to Ask When You Are Looking for a Broward and Dade County Tutor
Dr. Darryl Larman wants you to know, that it is important to ask the following eight simple questions before selecting a tutor or tutoring company.
1. What method or methods of instruction are going to be used for tutoring?
2. Does the tutor or teacher have numerous letters from former parents of students, stating that he or she was an excellent tutor? Did Grades Go Up?
3. Is the tutor Background Checked to be sure of no pending criminal charges?
4. Ask, what kind of approved assessment will be used to accurately pin point student skill gaps? How many assessments has the tutor given and were they State Approved Assessments? Was the tutor trained on how to give and score assessments?
5. Ask the tutor how they will use positive reinforcement during each lesson? What kind of reinforcement?
6. Where was the Tutor Trained to be an effective 1 on 1 tutor?
7. Will the tutor offer you a Money Back Guarantee, and if not why not? A trained confident tutor or tutoring company should be able to offer a money back guarantee like our company offers!
8. Does the tutoring company or tutor that you are interested in using, offer the most Affordable Rates for effective 1 on 1 tutoring!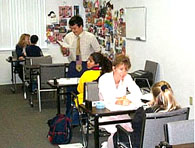 Tutoring Should Be 1-on-1 Only
One Instructor and One Student!
Having more than one student instructed at the same time, by definition, is a small class or group! 1-on-1 attention is used with small groups and is not 1-on-1 tutoring as we use in our program!

Call Dr. Larman Today!