Brevard County Year End Test Prep, Common Core Prep Services
Dr. Larman's 1 on 1 Test Preparation includes All End of Year Academic Class Tests with super focus on all Math from basic Math to Algebra 1 and 2 and Calculus and English.

Dr. Larman's 1 on 1 Tutoring Company has been tutoring all the Common Core Subjects And The Common Core Tests!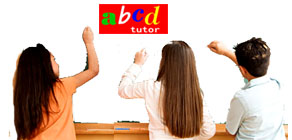 "Our Tutors are Background Checked by the FBI"
Better to be Safe than Sorry, call the professional tutoring company with over 50 years of tutoring students of all ages and all subjects!
There is no other Tutoring Company with the wisdom and knowledge that Dr. Larman's company can offer students!
If you want the best in Academic Tutoring and safety, Call Dr. Larman's 1 on 1 tutoring company, today!
"At Prices You Can Afford!"
Only Tutoring Company To Offer A Money Back Guarantee!
Early in his career, Dr. Larman was voted
"Most Outstanding Young Man in America"
along with Dr. Martin Luther King, Jr. and President John F. Kennedy.

Call Dr. Larman Today!
Tutoring Services in Brevard County
Cape Canaveral, Cocoa, Cocoa Beach, Grant-Valkaria, Indialantic, Indian Harbour Beach, Malabar, Melbourne, Melbourne Beach, Melbourne Village, Palm Bay, Palm Shores, Rockledge, Satellite Beach, Titusville, West Melbourne, Mims, Viera, Suntree, Merritt Island, Micco and Port St. John.